Home

GraceTech Solutions is a CompTIA authorized partner, a verified business member of PayPal, and an authorized Certiport center. GraceTech Solutions is also a company who dedicates itself to IT certifications such as CompTIA, Cisco, Microsoft, Certiport, Adobe and LPI, and offers the exam vouchers bundled with training materials, including online training courses, practice exams, and study guides. We are committed to providing our customers with the best services that can actually save their money on the completion of certifications. Surely, it is not cheap to get a certification, so don't hesitate to order the discounted vouchers along with training materials from us for your certification exams. We are one of the most secure and trustworthy web sites that can ensure all onlne transactions are protected by the highest level of encryption according to the current SSL standard.

CompTIA vouchers include A+ voucher, Network+ voucher, Securityt+ voucher, CASP voucher, Server+ voucher, Linux+ voucher, Project+ voucher, CTT+ voucher, CDIA+ voucher, PDI+ voucher, CTP+ voucher, Storage+ voucher, Cloud Essentials voucher, Strata voucher, and Healthcare IT Technician voucher. Our discounted CompTIA vouchers are valid at all authorized Prometric or VUE Testing Centers. North America CompTIA Test Voucher is valid in US, Canada and Puerto Rico Only, while International CompTIA Test Voucher is valid Only OUTSIDE of US, Canada and Puerto Rico. See CompTIA Voucher for more details.
We offer CompTIA One-On-One Online Courses with affordable prices; an excellent deal that you won't be able to get from other providers. All courses are led by Tcat Houser, one of the greatest instructors, who has helped more than 10,000 candidates get fully prepared and pass their exams with zero failures. As long as you book your online course 48 hours in advance, you can be coached by Tcat, ONE ON ONE, no matter where you are. Save your time and money without having to travel between classes and home. Learn Worldwide, Learn Smart. Pass On-The-First-Try, Guaranteed! See One-On-One Online Course | Corporate Onsite Training | Help-Me-Tcat One-On-One Coaching for more details.

Cisco is the worldwide leader in networking. Today, Cisco's IP-based networking solutions are the foundation of networks. We offer Cisco test vouchers with the discounted price that can be redeemed at all authorized VUE Testing Centers in US, Canada and Puerto Rico for ANY Cisco 640-xxx and 642-xxx series exams (excluding 642-892). See Cisco Voucher for more details.

Certiport prepares individuals with credentials for the competitive global workforce. These solutions include Internet and Computing Core Certification (IC3), Microsoft Office Specialist (MOS) 2007/2010/2013,

Adobe Certified Associate (ACA), HP Accredited Technical Associate (HP ATA), Autodesk Certified User (ACU), and Intuit QuickBooks Certified User (QBCU) programs delivered by more than 12,000 Certiport Centers worldwide. We offer online training courses, corporate onsite training, and GMetrix practice tests for MOS 2007/2010/2013, IC3, Adobe ACA, HP ATA, Autodesk ACU, and QuickBooks QBCU certifications with affordable prices to save you money on your certifications. See Certiport Certifications for more details.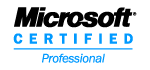 Microsoft certifications include MCP, MCTS, MCITP, MCPD, MCDST, MCSA, MCSE, MCDBA, MCAD, MCSD, and MTA. Our Microsoft Discounted Vouchers are good at all authorized Prometric Testing Centers in US, Canada and Puerto Rico, and can be used for ANY Microsoft 070-xxx, 071-xxx, and 074-xxx series exams. See Microsoft Voucher for more details.

We are now pleased to announce our newest Vouchers-In-Minutes program, which allows you to get your order of Oracle, CWNP, Cisco, Microsoft, Certiport, or CompTIA vouchers just within minutes. After we receive your order of voucher, we will immediately email you the "Voucher On-line Login Link", through which you can login and retrieve the voucher number in minutes. If the voucher is bundled with study guides, the "Study Materials Download Link" will also be emailed to you so that you could download the study guides through that link (see Vouchers-In-Minutes for details).
The voucher number is all you need to register for your exam. You may locate a testing center near you and register for your exam by phone, or through the vendor's web site online.
By Phone: Call the vendor's toll free number to register for your exam and inform the representative of the voucher number instead of your credit card number for payment.
Online: Follow the vendor's instructions and enter the voucher number on the payment page, so you don't have to pay any extra fee.
Pearson VUE

Please do not call VUE's local testing centers as they might not know how to handle the vouchers. Instead, you may click the links below to obtain the VUE's toll free number in your country and call them to register for your exam:
CompTIA: http://www.vue.com/comptia/contact/
Cisco: http://www.vue.com/cisco/contact/
Alternatively, you may redeem your voucher and register for your exam online through VUE's website at:
CompTIA: http://www.vue.com/comptia/schedule/
Cisco: http://www.vue.com/cisco/schedule/
For the online registration, you have to create a web account. You will have to wait for one day to receive your new account from VUE. Then, you can log into VUE's web site, choose a testing center near you, redeem the voucher, and schedule for your exam.
Note: VUE's online system does not allow the candidate to schedule two exams at the same time. When you have completed the first exam registration, please log out. Then, you may log in again to register for the second exam.

Certiport

Register online through Certiport's web site: http://www.certiport.com.
Thomson Prometric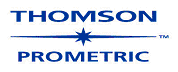 You may visit http://www.prometric.com/ContactUs/default.htm for a list of toll-free numbers that you can call to register for your exams.
Alternatively, you can register online through Prometric's web site at http://www.register.prometric.com/.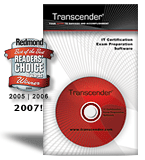 MeasureUp and Transcender's products are used by thousands of computer professionals worldwide to prepare for their CompTIA, Cisco, Microsoft, and MOS certification exams. Now, we offer MeasureUp and Transcender practice exams, study guides, learning assessments, and online E-Learning courses that can be bundled with the exam vouchers with special discounted prices. See MeasureUp | Transcender for more details.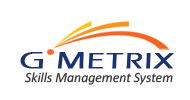 GMetrix provides the premier solutions for MOS 2007/2010/2013, Mocrosoft MTA, Adobe ACA, and Autodesk ACU certifications. GMetrix Practice Tests use the same exam format as the certification exams and are mapped to the certification objectives so a test-taker is assured that he/she is learning and practicing the skills that will help him/her pass the certification exam. See GMetrix for MOS 2007/2010/2013 | GMetrix for Microsoft MTA | GMetrix for Adobe ACA | GMetrix for Autodesk ACU for more details.
Our Exam Success Pro practice exams cover all the exam objectives and include complete questions along with comprehensive explanations that would get you fully prepared for CompTIA, Cisco, CWNP, and Microsoft certifications. Practice exams are integrated with the most powerful exam engine - Success Engine, which presents you with a Simulated Exam Interface, Detailed Score Reports, Historical Analyses, Resumable Suspended Activities, and Unlimited, Free Auto-Updates. Through Success Engine, you are able to examine and track your performance on each exam objective with fantastic chart analyses. Besides, it is shipped with Success Viewer, allowing you to view, edit, and print your test results and all exam questions, thus no need to spend money for purchasing extra Printable. The whole package is available for instant download and it is 100% Money Back Pass On-The-First-Try Guarantee. No waiting, no shipping charges, and no risk ! See Exam Success Pro Practice Exams for more details.
We are one of the most secure and trustworthy web sites. We ensure that all credit card payments for purchases over the Internet are protected by PayPal's extremely high level of encryption (highest allowed by U.S. law) according to the current SSL standard. See Purchase for more details.