About Exam Vouchers

The exam voucher is a discounted, pre-paid permit to write the exam. Usually, you would pay at the test center or pay to the vendor for your certification exam. But to take advantage of our voucher program, you can purchase the discounted vouchers from us and save money immediately on your certification exams.
Vouchers-In-Minutes
Vouchers-In-Minutes program is the best and fastest exam voucher program that allows you to purchase and get your vouchers just within a few minutes. See Three Steps for Vouchers-In-Minutes Program below for details. We have been making every effort to provide our customers with the best services and instant supports. That is why our customers are always satisfied with our services.
Three Steps for Vouchers-In-Minutes Program
Important Notes For Vouchers And Other Products
Register For Your Exam
The Voucher Number or so-called Voucher Code is all you need to register for your exam. You don't have to pay any extra fee. You may register for your exam by phone, or online through the vendor's web site. You can choose to take your exam Onsite or Online Proctored.
By Phone: Call the vendor's toll free number to register for your exam and inform the representative of the voucher number instead of your credit card number for payment.
Online: Follow the vendor's instructions and enter the voucher number on the payment page, so you don't have to pay any extra fee.
Pearson VUE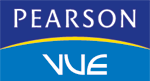 Please do not call VUE's local testing centers as they might not know how to handle the vouchers. Instead, you may click the links below to obtain the VUE's toll free number in your country and call them to register for your exam:
Alternatively, you may redeem your voucher and register for your exam online through VUE's website at:
For the online registration, you have to create a web account. You will have to wait for one day to receive your new account from VUE. Then, you can log into VUE's web site, choose a testing center near you, redeem the voucher, and schedule for your exam.
VUE's online system does not allow the candidate to schedule two exams at the same time. When you have completed the first exam registration, please log out. Then, you may log in again to register for the second exam.
Note: The easiest way to register Microsoft exams is to visit http://www.microsoft.com/learning, sign in, find the exam you want to take, and click the "Schedule with Pearson VUE" button. Pearson VUE's registration is integrated with the Microsoft system so no additional logins are needed. Appointments may be made in advance or on the day you wish to test, subject to availability. Pearson VUE also offers scheduling by phone and directly through the test center, but you must create a profile on http://www.microsoft.com/learning before you can use these additional scheduling options. Creating a profile is a one-time requirement.
PeopleCert

To regsiter for your ITIL 4 Foundation online proctoring exam with PeopleCert, please go to: https://www.peoplecert.org/login. You will use the voucher number as your Exam Code when registering your exam and you don't have to pay any extra fee. You can take your exam online from the comfort of the location of your choice, according to exam requirements.
Kryterion

You may regsiter for your Google Cloud onsite or online proctored testing with Kryterion at: https://webassessor.com/googlecloud. If you don't have a Google Cloud Webassessor account yet, you can sign up there. You will use the voucher number as your Voucher Code when registering your exam.
Certiport

You may use your MOS, MTA, Adobe ACA, Autodesk ACU, or IC3 exam vocuher to book your exam at an authorized Certiport center. Please see Register an Exam at Certiport Center with the Voucher for detailed information about Certiport registration.
Return Policy
Due to the nature of the products, CompTIA, Microsoft, Cisco, GMetrix and Pearson VUE would not allow any return, refund or exchange for their vouchers or training materials.
However, we are proud to be the only company in the world that offers its customers a refund or exchange option for long-term exam vouchers. Refunds can be requested from us within 45 days from the order date, provided you have not clicked the voucher link to get the vouchers. All refunds are subject to a 15% administration fee. There will be no refund available once you have clicked the voucher link and gotten the voucher numbers. This refund policy only applies to long-term vouchers. All sales are final on early expiry exam vouchers and all training materials.
Disclamier
GraceTech Solutions only provides the voucher delivery services and assumes no responsibility for customer performance on certification exams. We are also not responsible for providing information on the duration of the exams, amount of questions in exams or any other information pertaining to the exams. The customer assumes responsibility for scheduling all exams with the appropriate testing center, proper preparation for exams and making sure they have all the correct identification/credentials for the day of the exam.
GraceTech Solutions is not responsible under any circumstances for unsatisfactory performance on certification exams, rescheduling exams or missed exam dates. It is the customer's responsibility to understand the necessary steps required to become certified.
Pearson VUE And CompTIA Test Policies
You may click the links below to read and understand all Pearson VUE and CompTIA testing policies: