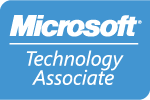 The Microsoft Technology Associate (MTA) certification is the ideal and preferred path to Microsoft's world-renowned technology certification programs, such as Microsoft Certified Technology Specialist (MCTS) and Microsoft Certified IT Professional (MCITP). MTA is positioned to become the premier credential for individuals seeking to explore and pursue a career in technology, or augment related pursuits such as business or any other field where technology is pervasive.
The MTA certification program is designed specifically for secondary and post-secondary students interested in exploring academic and career options in a technology field. It offers students a certification in basic IT and development. As the new recommended entry point for Microsoft technology certifications, MTA is designed especially for students new to IT and software development. It is available exclusively in educational settings and easily integrates into the curricula of existing computer classes.
Visit Certiport's MTA Official Site for more details.
Our online training curriculum is designed to meet all needs, from novice to expert. The courseware is designed to be played online through your web browser and does not require that any software be installed to play the course. A high-speed internet connection provides a better performance. Our training platform is designed for the individual user, and offers access to relevant learning tools within a vast library, which is accessed by all end users worldwide.
Our online training courses for Microsoft Technology Associate (MTA) Certification program include:
98-349: MTA: WindowsR Operating System Fundamentals
98-362: MTA: WindowsR Development Fundamentals
98-363: MTA: Web Development Fundamentals (C#)
98-363: MTA: Web Development Fundamentals (VB)
98-364: MTA: Database Administration Fundamentals
98-365: MTA: WindowsR Server Administration Fundamentals
98-366: MTA: Networking Fundamentals
98-367: MTA: Security Fundamentals
98-372: MTA: Microsoft .NET Fundamentals (C#)
98-372: MTA: Microsoft .NET Fundamentals (VB)
98-374: MTA: Gaming Development Fundamentals (C#)
98-374: MTA: Gaming Development Fundamentals (VB)
98-375: MTA: HTML5 Application Development Fundamentals
Contact Us for more detailed information.
We can train your team at your facility, eliminating individual travel costs and putting more control in your hands. With onsite learning, you can address the specific requirements of your company by delivering content directly to your staff or across multiple groups within your organization.
The key benefits of our Corporate Onsite Training include:
Launch a major organizational change initiative to improve service quality and efficiency
Control class size and pick training dates that accommodate your business schedule
Plan a pre-event conference call with our instructors to understand your organization's key issues or concentrate on your specific training needs
Onsite classes can be more cost effective, eliminating individual travel costs
If you are interested in bringing onsite training to your organization, please do not hesitate to Contact Us.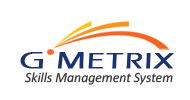 GMetrix online practice tests for Microsoft Technology Associate (MTA) certification are designed to replicate the certification exam experience so test takers can better prepare themselves for test day. The practice tests use the same exam format as the certification exams and are mapped to the certification objectives so a test-taker is assured that he/she is learning and practicing the skills that will help him/her pass the certification exam.
We are proud to partner with GMetrix and offer their practice tests with the discounted prices that can save money on the Microsoft MTA certification for all candidates. See GMetrix Practice Tests for MTA Certification for more details.