The CompTIA IT for Sales certificate demonstrates a professional knowledge in technology basics necessary to complete sales activities with customers in technical fields.
The exam covers proper communication skills to engage a customer, identify types of technology users, provide appropriate solutions based on needs and requirements - including Green IT and preventative maintenance - and coordinate with technical staff throughout the sales process. The test will also assess the candidate's knowledge in ongoing customer case and engagement and proper customer satisfaction techniques.
Visit CompTIA's Official Web Site for more information.

CompTIA IT for Sales test voucher is also referred to as CompTIA IT for Sales voucher, CompTIA IT for Sales exam voucher, CompTIA IT for Sales discount voucher, or CompTIA IT for Sales certification voucher.
CompTIA IT for Sales test voucher is a discounted, pre-paid permit to write the exam. Usually, you would pay the regular price to VUE, or local testing centers for your IT for Sales exam. But to take advantage of our voucher program, you can purchase the discount IT for Sales test voucher from us and save money immediately on your CompTIA IT for Sales exam. The voucher number is all you need to register and take your exam. You don't have to pay any extra fee. To learn more about our voucher program, click Here.
This page is for North America Voucher only. For the vouchers to be used outside of US, Canada and Puerto Rico, please click International IT for Sales Voucher.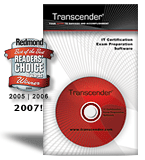 MeasureUp and Transcender's products have been used by thousands of computer professionals worldwide to prepare for their CompTIA, Cisco, LPI, Microsoft, and MOS certification exams. With MeasureUp and Transcender, you can be sure you're completely prepared and you can feel confident that you have the extra edge you need to pass the exam. See MeasureUp | Transcender for more details.
Our VUE IT for Sales Vouchers can be redeemed at Pearson VUE testing centers. No Prometric IT for Sales Vouchers available as CompTIA exams are delivered exclusively with Pearson VUE only. Please locate a testing center near you before purchasing the IT for Sales voucher.
Locate a testing center near you: Pearson VUE Testing Center
Our CompTIA IT for Sales Test Vouchers are bundled with reference guide(s) without extra charge.
This valued IT for Sales Test Voucher Bundle includes:
One CompTIA IT for Sales test voucher, which can be used for one CompTIA IT for Sales exam (FC0-TS1)
Reference Guide: Glossary for CompTIA Exams (130 pages in PDF format)
Note:
We don't offer IT for Sales Voucher Bundles any more as CompTIA IT for Sales exam has retired. Please visit http://www.comptia.org for more detail information.